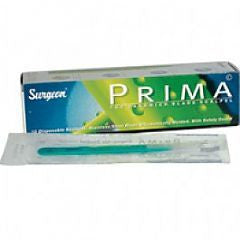 CLEARANCE: Mega Mass - Disposable Scalpels
$2.36

$2.36

LIMITED TIME PRICING!
Additional styles may be available via dropdown menu
---
Disposable scalpels. Brand may vary. Price is per scalpel. To order a full box, please order 10 individual scalpels.
Scalpels are used when taking cuttings of a mother plant to ensure a clean and accurate cut. This is important in order to avoid infections or diseases, and to ensure that the cutting is able to root properly. A scalpel can make a very precise cut with minimal damage to the tissue of the mother plant, which helps to promote healthy growth of the cutting.
SKU: SCA431-2322
---
We Also Recommend