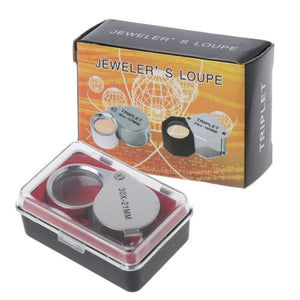 Mega Mass - Jeweller's Loupe - 30x magnification
$18.00

$18.00
Additional styles may be available via dropdown menu
---
A jeweller's loupe can be used in the garden to examine plants and insects in greater detail. It can be used to identify plants, examine the structure of leaves and flowers, and observe the behavior of insects. It can also be used to examine soil and other materials to identify pests or diseases.
It is important to use the loupe with caution and to avoid looking directly at the sun.
A jeweller's loupe can be used by reptile keepers to inspect their reptiles for any signs of illness or injury. The loupe can be used to magnify the skin of the reptile to look for any signs of parasites, mites, or other skin issues.
SKU: MMP427-0160
---
We Also Recommend