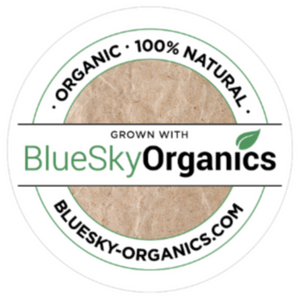 Blue Sky Organics - Craft Growers Nutrient Kit
$67.50

$67.50
Additional styles may be available via dropdown menu
---
Everything you need
(except the seeds)
to grow potent, full-flavored organics.
• Organic inputs = organic outputs. Grow top-notch organics, easily.
• Tried, tested, and trusted. Our award-winning system is scientifically proven to grow bigger, better flower.
• It's easy as 1, 2, 3, 4. Follow our simple 4-step process and you'll grow like a pro!
The Organic Craft Kit contains all the essential products you need to grow at home – just like the pros.

All our products are 100% certified organic and lab-tested by our master growers. With our award-winning process, we are the first of our kind in Canada!

Follow our simple 4-step process to produce high-quality yields of potent, organics. All you need are the seeds.
Kit Includes: 
Fert-Alive
Vit-Alive
Organic Booster
Organic Reactor
PH Up
PH Down
Blue Sky tote bag (packaging may change without notice)
SKU: BSO329-6994
---
We Also Recommend