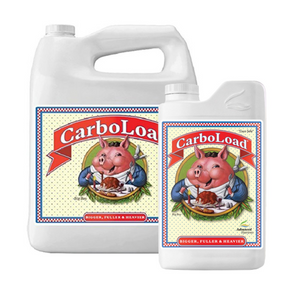 Advanced Nutrients - Carbo Load
$24.75

$24.75

LIMITED TIME PRICING!
Additional styles may be available via dropdown menu
---
CarboLoad doesn't just feed your plants the carbs they need… but it also… feeds them root-enhancing microbes for maximizing your root zone.
You'll benefit from beneficial microbes because they boost root function and size so your plants uptake nutrients and water better and more efficiently giving you faster growth and bigger yields.
CarboLoad's beneficial microbes stoking increases the effects of the other root-enhancing beneficial microbes in Voodoo Juice, Tarantula, And Piranha, What's more, CarboLoad increases the porous structure, oxygen-holding capacity and efficiency of your hydroponics root zones, so your plant roots more easily suck in nutrients, water, and oxygen.
All this, of course, means you get stronger plants, stronger growth and amazing yields with much less work.
SKU: ADV316-0399
---
We Also Recommend