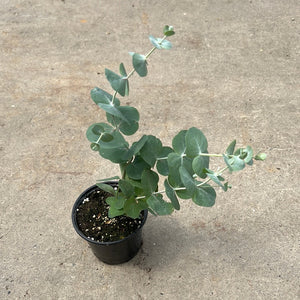 Live Plants - Eucalyptus Silver Dollar/Baby Blue
$18.99

$18.99
Additional styles may be available via dropdown menu
In-store pickup or local delivery only.
---
Eucalyptus pulverulenta 'Baby Blue' is a very popular, small, evergreen powdered gum also known as florist silver dollar. It grows as a spreading shrub or small tree to 12-30 feet tall and 12-20 feet wide but can be pruned to keep smaller in the garden, as a container specimen, or as a houseplant.
Best viewed in store. 
SKU: LIV971-EUCA
---
We Also Recommend