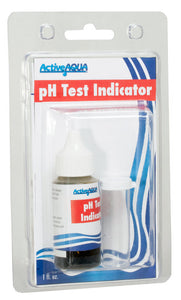 Active Aqua - Hydro pH Test Kit
$9.99

$9.99
Additional styles may be available via dropdown menu
---
Are you tired of constantly guessing the pH level of your hydroponic system? Want to make sure your plants are getting the best nutrients possible? Look no further than the Hydroponic pH test kit!
With a whopping 150 tests per kit, you'll be able to monitor your system for an entire year at the affordable rate of just 3 tests per week. That's right, no more constantly buying new test kits or wasting money on unreliable methods.
But wait, there's more! This kit doesn't just cover a limited range of pH levels - it measures from 3 to 10 in 0.1 increments. That means you'll have precise control over the acidity of your nutrient solution, ensuring optimal growth and yields.
Invest in the Hydroponic pH test kit today and watch your plants thrive like never before!
SKU: ACT117-2479
---
We Also Recommend